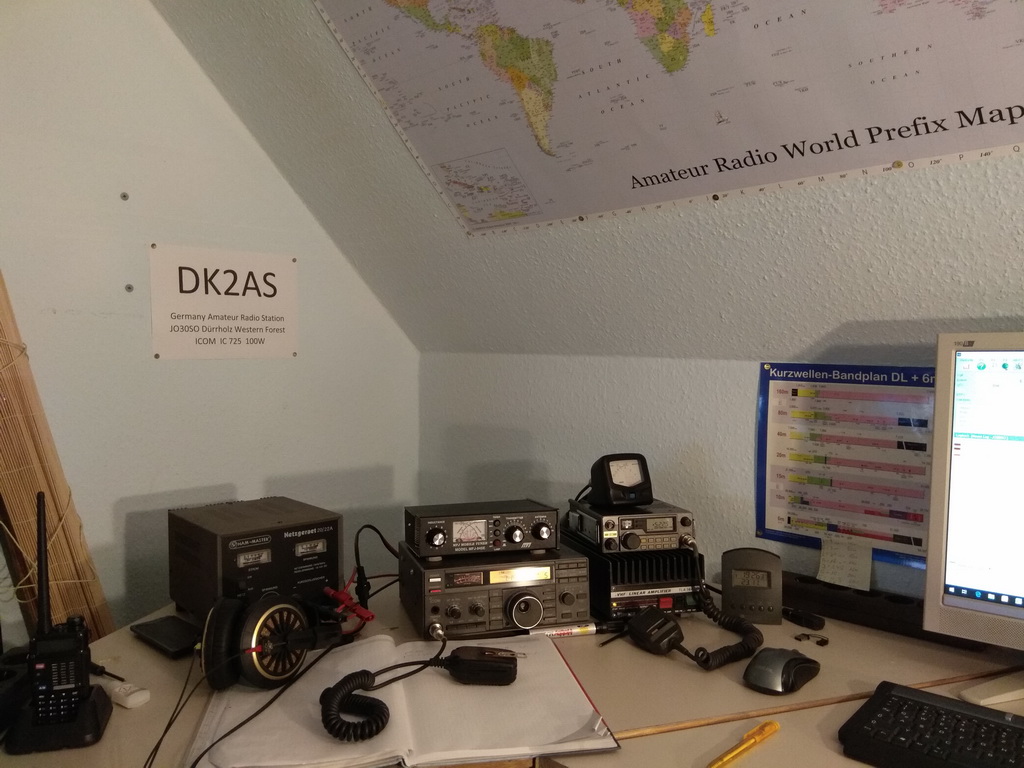 Hi, my name is Arne, living in Germany, in the Westerwald region 60km away from Cologne.
I´m licensed since 1982 as DD2IE, changes last year to DK2AS.
I restarted with amateur radio this year, after 30 years of silent.
Do my first steps on SW, prefer SSB QSO´s...
My equipment is a ICOM FT725 with a random wire antenna(100W) and a Yeasy FT290 RT and a SSB linear amplifier with ca. 80W.
Vy 73, Arne